Deep time
40 days underground
Discover the story of the mission
Book available in bookstores, online and e-book
An exceptional mission
without any time reference to better understand the adaptability
of our brain in anomy situation and in a group
A WORLD'S FIRST SCIENTIFIC
1 cave, 7 women and 8 men, 15 research areas, 40 days underground
SCIENTIFIC DATA BY THOUSANDS
which are being analyzed and analyzed. Results to come at the end of 2021 and 2022 ...

For 40 days, 15 people at the heart of an unprecedented expedition
During an exceptional period, an extraordinary expedition in France: 40 days underground to learn the links between our brains and time, and to assess the capacity for functional synchronization within a group. This is a fundamental need for our future.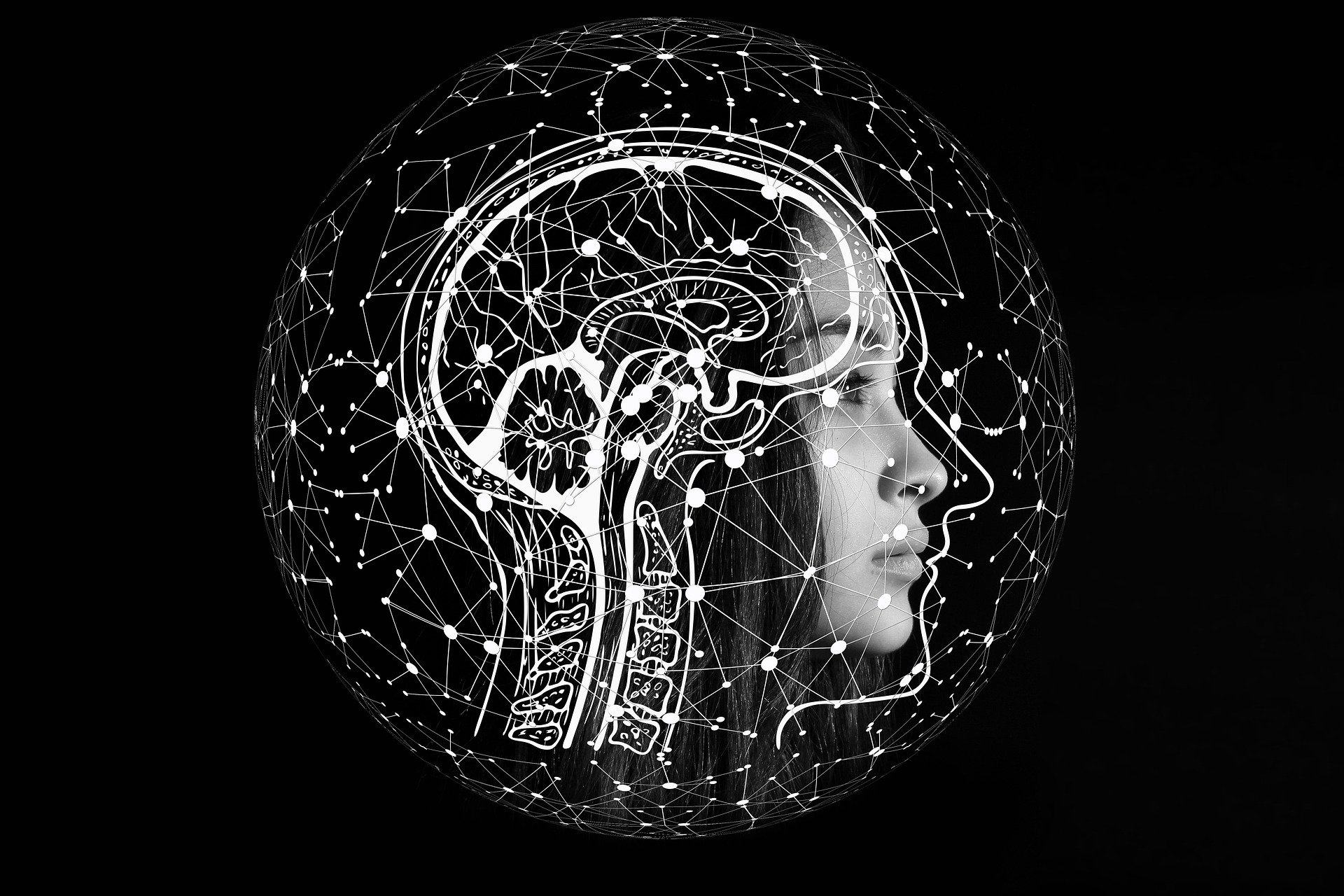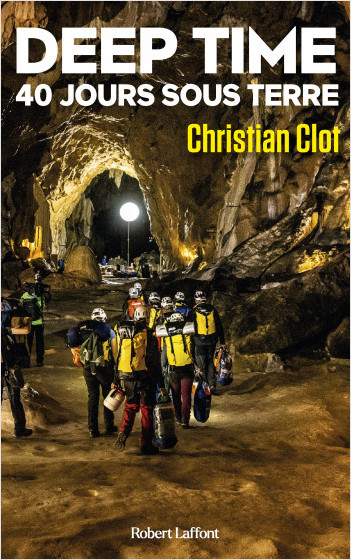 DEEP TIME - 40 DAYS UNDERGROUND
by Christian Clot, by Éditions Robert Laffont - To be published on 28/10/2021
Fifteen volunteers, forty days in the Lombrives cave. A world first for an extraordinary research expedition on human capacities to adapt to new living conditions, out of time.
On March 14, 2021, they are seven women and eight men to shut themselves up for forty days in the cave of Lombrives in French Ariège, without access to any time information. No sun, no watch. Isolated in this environment which is unknown to them, they will conduct unique studies on the brain's capacity to understand time and to recreate a new synchronization, allowing the group to act in common in this very particular context.
How to make an appointment for a job? How do we work together when only personal biological rhythms dictate periods of sleep and wakefulness? How to adapt to this nocturnal universe, at constant temperature and humidity (10 ° C and 100%)?
Some questions among many others which allow to think about what could be new modalities of life on an Earth upset by climate change or on other planets. But above all a splendid human adventure which shows how much cooperation is necessary to overcome difficult situations!

On April 24, at 10:30 am, ended one of the most incredible human scientific expeditions of recent years: DEEP TIME "an exceptional scientific experiment never before carried out in a group", says Christian Clot. 15 team members who came to live 40 days in the Lombrives cave in Ariège, without access to sunlight or any time indicator. "The announcement of the exit was for the team members, most of whom were only at the 30th cycle, or 30 days for them. Their last day underground was devoted to tidying up the camp and to the numerous scientific protocols at the end of the mission. It also allowed the team to begin to prepare, psychologically, to find the surface. Barely out, after several protocols carried out, the team members flew to the ICM in Paris to take the MRI exams which will allow comparison with those carried out in the pre-mission.
The goals of this mission: to understand the adaptation of cerebral plasticity linked to time, the impacts of desynchronization in the face of a new life situation and the ability of a human group to find functional synchronization, when it is immersed in a totally unknown universe and in the absence of one of its major landmarks: time. "To date, there is no study that allows us to know what is really going on in our brains in real life at the moment of the present. There were few opportunities to conduct scientific experiments, under conditions as specific as these, "Christian Clot reminds us. "This requires very specific experimental protocols, outside the laboratories, with innovative but well-tested methodologies" according to Stéphane Besnard, one of the scientific directors of the project. It is a success in several respects. On the one hand, during the 40 days, more than 50 scientific protocols were carried out, from genetics to olfactory perceptions. On the other hand, despite difficult environmental conditions (10 ° C and 100% constant humidity, without natural light or time indicators), the design of the mission made the life of the group possible and to show the evolution of '' a collective synchronicities allowing the realization of the various works of the mission. The energy and will of Christian Clot and his teammates did the rest. This is how they arrived together at the end of the mission with a certain pleasure and the collective desire to continue it.
It is therefore for each citizen that DEEP TIME has been designed. In a global and applied manner, this work is directly connected with several current social and health situations, but they are also forces of anticipation of the near future.
Some avenues related to the usefulness of DEEP TIME
- Lunar bases (possible from 2024), then on other extra-terrestrial territories with the installation of autonomous and potentially isolated human groups.
- Anticipation of missions during long space trips.
The conquest of space takes a new turn during this century, enabled by new technologies and rising figures. From the Moon to Mars, by targeting other stellar objects, such as Ceres, humans will face new perceptions of time.
- Life in a confined environment at the heart of long missions: submarines, immersive missions.
- Lessons learned from action in a situation of total loss of reference points (disorientation pushed to the extreme, confinement).
Since the mid-2000s, the global geopolitical and geostrategic balance has undergone many changes. The non-uniform multipolar world suggests new geostrategic, even military (RMA) adaptations, which can be consulted in the White Papers.
- The search for better working conditions for miners, tunnel boring machines, and people working on their tasks for long hours underground.
- Posted workers: platforms off-shore and other isolated activities.
- Reorganization of teams, leadership complex projects, time management, etc. Thinking about time in exceptional situations cannot exclude, ultimately, common situations in companies. On the contrary, the wealth drawn from our expeditions is exploitable and exportable, since we can implement values ​​within any organization.
- Confinement of the population: teaching on action in a situation of loss of bearings in the face of crises of all kinds.
- New habitats (all-terrain, submarines) in the event of severe climatic disturbances.
- Displacement of populations in an unfamiliar living environment.
- Mental Health.
A project like DEEP TIME is a challenge in itself, possible and symptomatic. It acts as a fabulous demonstrator of the excellence that humans know how to implement to surpass themselves and push back knowledge, in a troubled period.
With DEEP TIME, we highlight a notorious educational basis for talking about projects for the future, parity, as well as scientific knowledge and other aspects.

Why a cave?
In a natural environment, we keep the fine perception of a real life translated via the emotions provoked by the environment, our sensoriality and our aptitude for wonder!
After years of varied studies, we have found that, in order to fully understand human skills and functioning, it is necessary to study them in a natural environment and in real life situations rather than in simulation in a small and closed space.
These contextualizations, in concrete terms, allow more precise observations, taking into account the sensory and emotional set that influences our decisions and actions at every moment of our lives. We therefore chose a large-scale cave in order to set up a quality camp for studies while having a sufficiently large space for evolution, discovery (s), exploration. The chosen setting is not trivial since it brings natural sensations that are essential when studying humans when they are placed in new living conditions, fundamentally confusing for the mind and body.
We thus opt for a framework conducive to reconnection with living conditions close to our "exploratory" habits, while avoiding solar contact, strictly speaking, or a look at watches.
The base camp, a true demonstrator of the means of installing a place of life in improbable places, allows our protocols to be carried out by considering many key scientific parameters. Likewise, we benefit from the most advanced tools to carry out this project, as well as all the rigor necessary to collect data that will advance research, particularly in the axis of a better understanding of a potentially future more and more linked to the confinements of society.
Understanding Time ...
… Which is much older than humanity, and which dates back to the Planck Wall, therefore in the yardstick of the Whole. But it was in the 1938th century that chronobiology was created: from 2000 to XNUMX, several missions were carried out in caves or with simulators, alone or in pairs to study time on a human scale, from Nathaniel Kleitman to Véronique Le Guen.
In 1962, the Frenchman Michel Siffre made, in two months in a cave, the greatest discovery regarding our biological rhythms.
However, to date, never has a group conducted such an experiment with studies on the brain and genetics. This is a world first in its methodology and principle.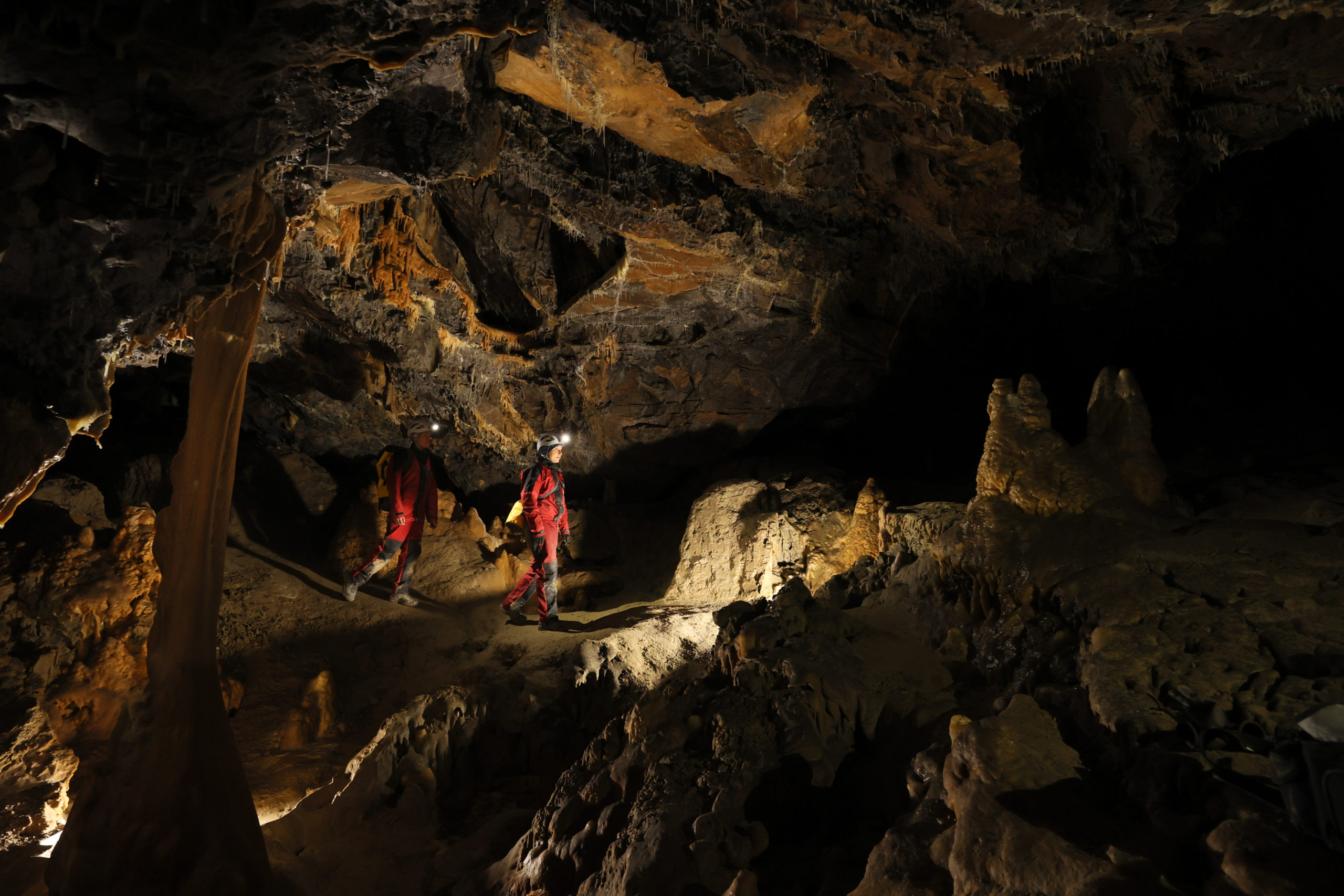 Time becomes an adventure.

The main axes of the mission
Universal questions to be resolved
On the surface, around thirty scientists from 12 fields will try to answer three questions essential for our future, using the most modern technologies:
- How to manage disorientation, when we are subjected to a totally new situation… like the confinements of 2020?
- How our brain conceives and manages the time apart from any indicator?
- How can a human group manage to synchronize, to function together when it finds itself in totally new living conditions?
After years of varied studies, we have found that, in order to fully understand the complexity of human skills and functioning, it is necessary to study them in a natural environment rather than in simulation, in a small and closed space.
The objective here is to prove that in a situation of full anomie and doubt, it is possible to act, to create projects and above all to innovate to help humans cope better with their future, while being placed in a difficult environment.
A major challenge for the human body and mind
In the Lombrives cave, in France, 7 women and 7 men go underground to live in total isolation, for 40 days, without any means of knowing the time (neither sun nor watch). A mission beyond time!
A dynamic of hope
In these troubled times, especially because of the current health crisis, having hope, building projects for the future and maintaining motivation are tedious. An expedition mission like Deep time becomes, then, bearer of meaning, of commitments and offer a new capacity for global projection.
Deep time constitutes a motor demonstration for the general public who need dreams. We are showing that it is always possible to build large projects right next to where we live, and thus believe in the future.
There is a notorious parallel between individuals around the world who have had to confine themselves to their "cave", physical and mental, and explorers who immerse themselves in this temporal reality, closer to nature and rocks.
The return of exploratory field missions
2021 is the year of the great return of the missions with Deep time, a project designed and led by:
- Lteams of Human Adaptation Institute
- The explorer-researcher Christian Clot
A public utility mission
Space projects, new living conditions due to climates or biodiversity, new work constraints ... these are all subjects for which the mission Deep time could provide some answers. It is also a project that speaks to citizens of the world who are numerous to have felt a disorientation during the year 2020.
Situations of temporal anomie risk becoming more and more frequent, due to crises, voluntary missions or reorganization of our habitats on Earth, especially in areas of high climatic pressure.
It is therefore important to better understand how the brain understands and manages time, and how groups, however heterogeneous they may be, manage to recreate synchronization outside the usual indicators.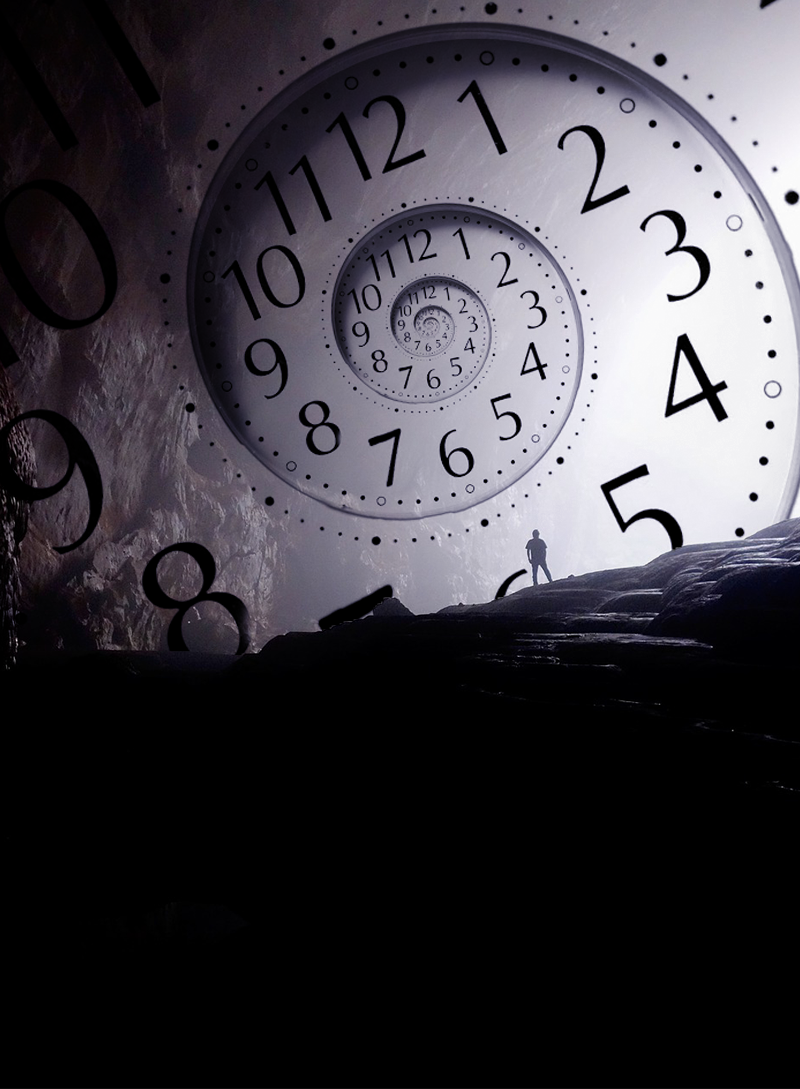 Our brain in the spotlight
Understand the difference between the perception of Time and its reality
During certain events, our perception of time is altered : it seems to pass very slowly or very quickly, unrelated to the reality of each passing second. What happens then? How to find the sense of time? What are the connections between cognitive and biological time, between the brain and genetic cells?
What is the relationship between perceived time and normative time, that of our watches?
"How does our brain see time? "
Losing time is the greatest disorientation there is. And it is this aspect that the mission Deep time wants to understand better. Because to this day we do not know how our cognitive system understands and manages this indefinite continuity, this environment where the succession of events and phenomena takes place, even beyond this variable that we could call the biological clock in chronobiology.
A contemporary reality is brought to light : our human capacity for adaptation depends, in part, on our ability to manage the disorientation arising from new living conditions and via understanding time.
The fundamental question is: "how to achieve an adequacy between real time and perceived time"?
Scientists for DEEP TIME Study
Practical and human aspects
Team responsible for the assignment DEEP-TIME
Christian Cloth
Founding President of the Human Adaptation Institute

Member of the Society of French Explorers

Speaker and author

Member of the DEEP TIME mission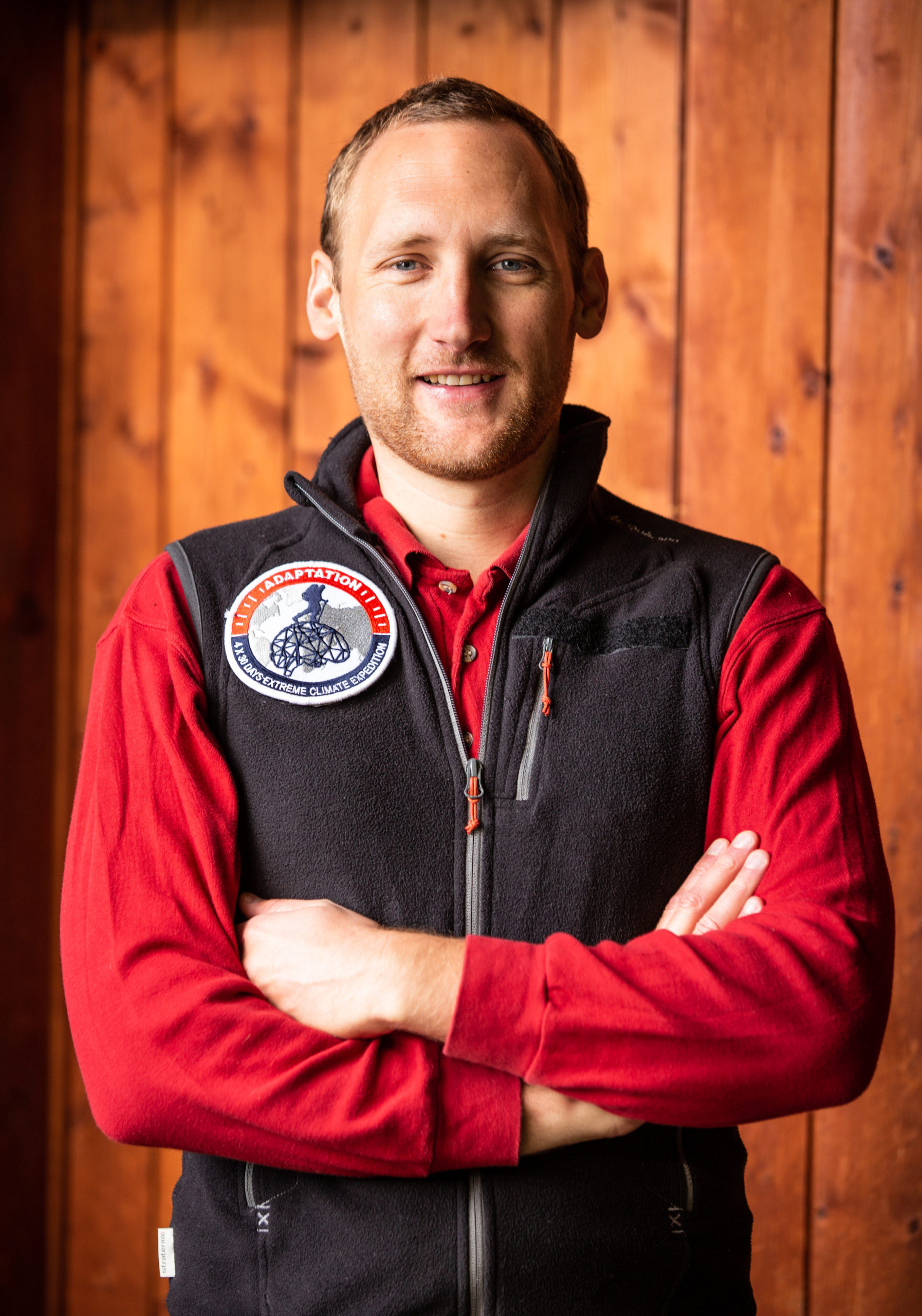 Jeremy ROUMIAN
Director of Operations & Partnerships at Human Adaptation Institute

Member of the DEEP TIME mission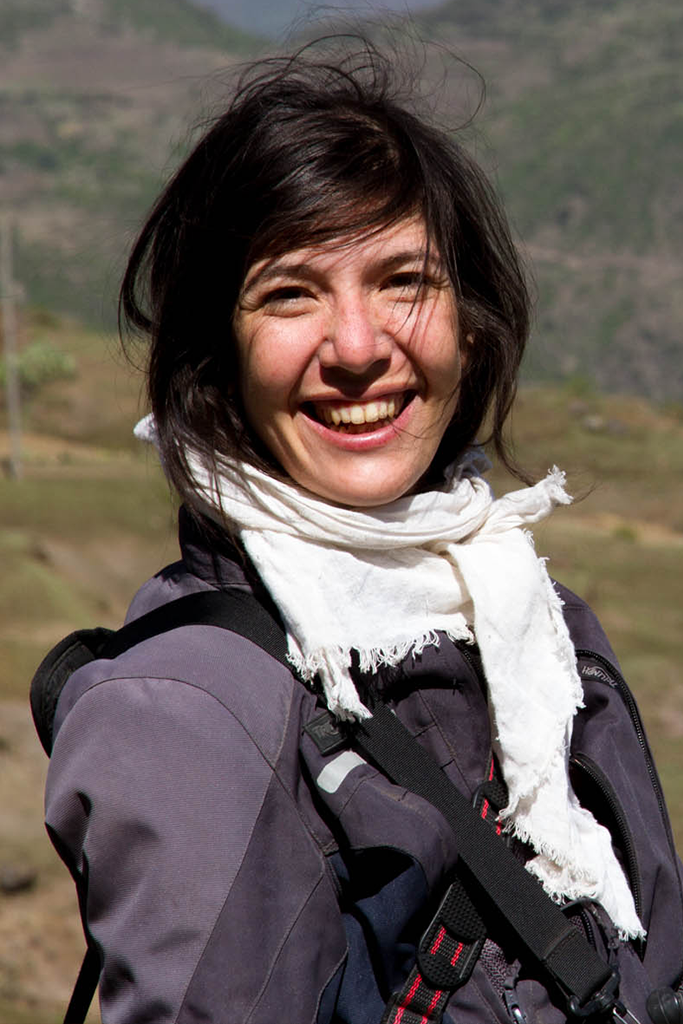 Melusine MALLENDER
Member of the Society of French Explorers

Director in charge of "Image & Parity" projects

Member of the DEEP TIME mission
Dr. Stephane BESNARD
University Lecturer

Hospital practitioner




electroencephalogram evoked potentials

Member of the DEEP TIME mission
To discover our team members in the field and all of our research, logistics and communication teams

Different perspectives on the project
"There is a notorious parallel between individuals around the world who have had to confine themselves to their 'cave', physical and mental, and explorers who immerse themselves in this temporal reality, closer to nature and rocks. Beyond the aspects very in phase with our conjuncture, time - a timeless question - is in the spotlight at the heart of this mission: it is an extremely delicate element to deal with as our relationships with it are subject to the intersubjectivity and the lack of knowledge that we have of it, notwithstanding the work well started by references like Albert Einstein or Stephen Hawking. Working on the coupled time of cerebral activities is also to question our nature as mortals in a framework that transcends human understanding. Will we one day be able to define ontologically speaking, the equation of temporal substance? Is it linear, cyclical or subject to other unsolved geometries? Inexorably, it is a multifaceted object subject toexploration, discussion, negotiation, interpretation, just as this represents a point of reference, sometimes suspended, but continuously in movement, caught in a completely paradoxical field and made up, concomitantly, of abstract items and concrete. "
"Deep Time represents an interior adventure in both senses of the term, physical and psychic, and it is the possibility of going to meet oneself and others, to look at one's internal functioning,
the incredible chance to disconnect from the world, to
its effervescence and its technology and to create the link with all of its senses. "
"Deep Time is a great experience, a way to get to know our brain better. I like this way of being jostled in our quiet and secure daily life to push our own limits and explore our personal capacities, our cognitive functioning and our group interactions. It is a fascinating work that we undertake with researchers specialized in different disciplines, an exploration inside the human being. "
Do not hesitate to contact us so that we can post your thoughts on the DEEP TIME mission. We are convinced that your unique perspective can bring new perspectives to the project.

Confronting the field with others or alone, in missions that allow you to surpass yourself.
Collect, understand and analyze valuable data for science, with the ultimate in tools, following strict protocols and under the watchful eye of multidomain experts.
Issue recommendations and prospective studies, while seeking innovation in various forms.
The importance of real life situations
Protocols , in the field during the 40 days. It is essential that measurements and samples are taken in real conditions in order to better understand human adaptation mechanisms.
A wide and precious collaboration
Our research is integrative, multidisciplinary, from cognition to genetics, from psychology to ethology and ensure a broad vision of human adaptation. Emotions, perceptions, as well as acceptance and decision mechanisms can also be assessed very finely through immediate observation rather than through memory-based narratives.
The quality of the analysis and interpretation according to rigorous scientific schemes
Laboratory protocols (MRI, etc.) before and after the operation, for 2 years. Following exploratory missions, the Human Adaptation Institute carefully collects data collected in the field for study. These avenues for reading are then used to develop science, while retaining this aspect of recommendation to institutions, among others.
Innovative tools
Capsule ingested to monitor core temperature and microbiota, monitoring cardiac intervals, high density EEG ... We are developing innovative tools to obtain our data, taken daily during the mission and we are able to observe the physiological modification of the brain at the time of the situations real life.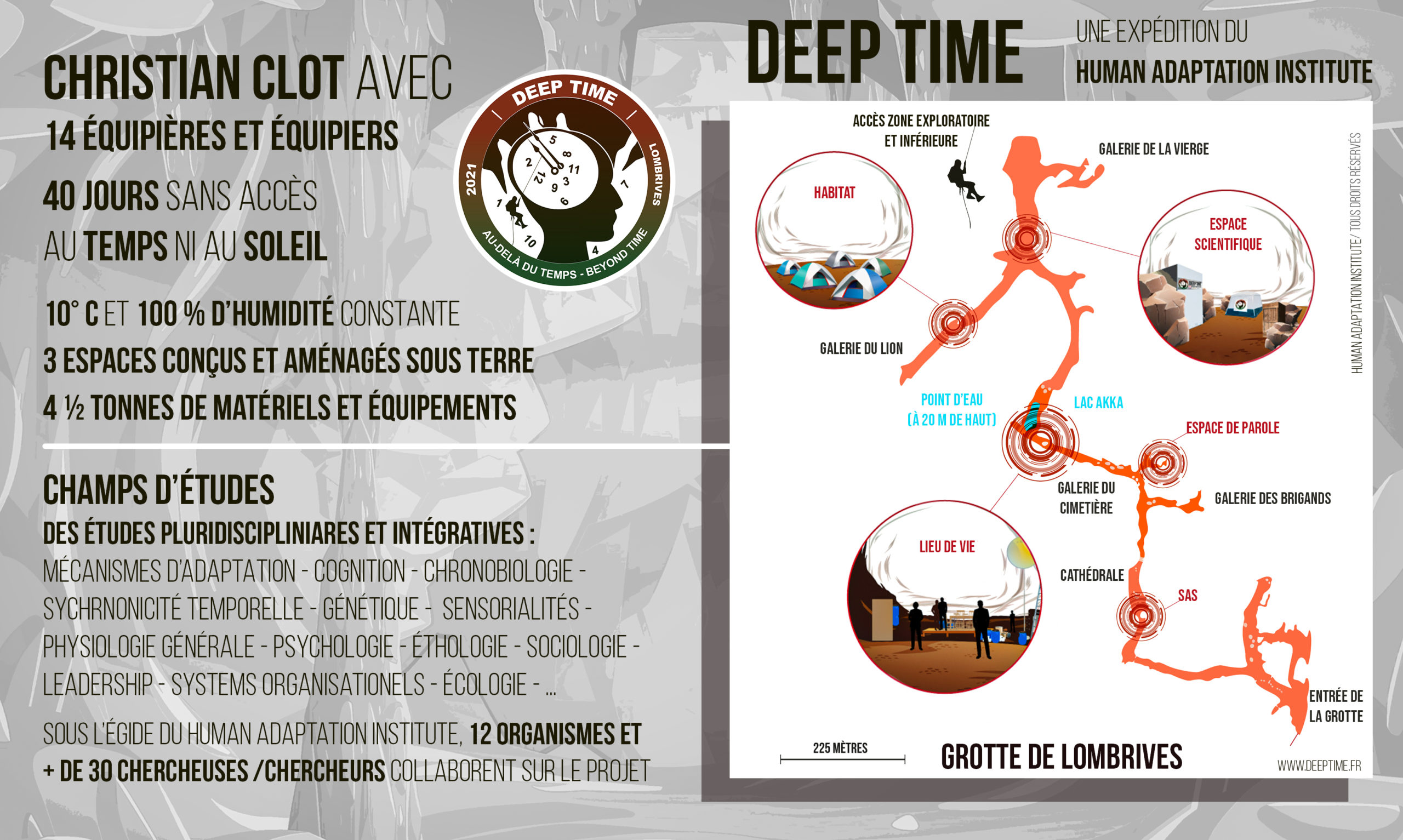 UNDERSTAND
how the brain can adapt in a cave, without time mark or daylight. Understand the cognitive biases that allow adaptation in a context of anomy breaking the cyclical aspect of the circadian rhythm.

ANALYZE
data collected in the field, and interpret them with the collaboration of renowned laboratories and researchers to suggest avenues for reading on our nature as human beings. Science keeps advancing.

RECOMMEND
with all stakeholders in society, adaptive schemes, reviews and strategic action plans aimed at anticipating increasingly recurring issues such as confinement. The Institute of Human Adaptation also aims to make the general public discover the "pillar" themes of its fields of investigation as well as the research community.
Address of the cave for the mission
Lombrives cave
09400 Ussat
Email
info@theadaptationgroup.com