Follow the DEEP TIME mission.
Find here the information, the follow-up in photographs and audio feedback of the field mission, its preparation, its realization, the scientific studies carried out ...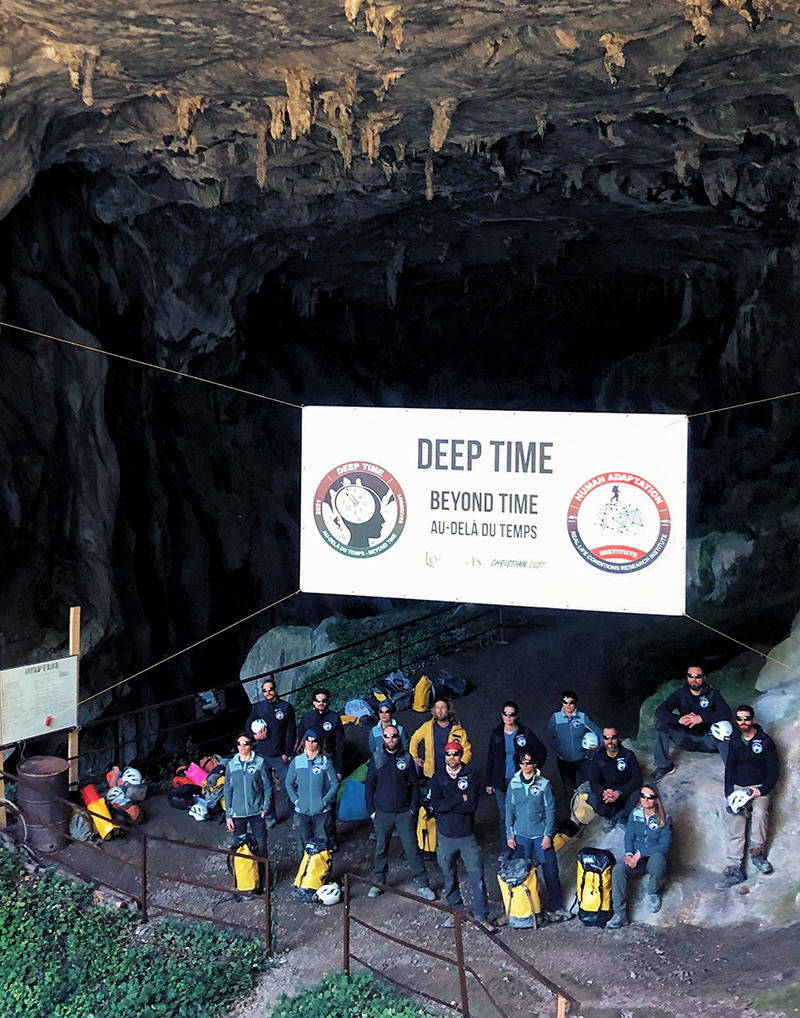 Discover, in this section, the various photographs which briefly retrace the stages of the DEEP TIME mission
End of the DEEP TIME mission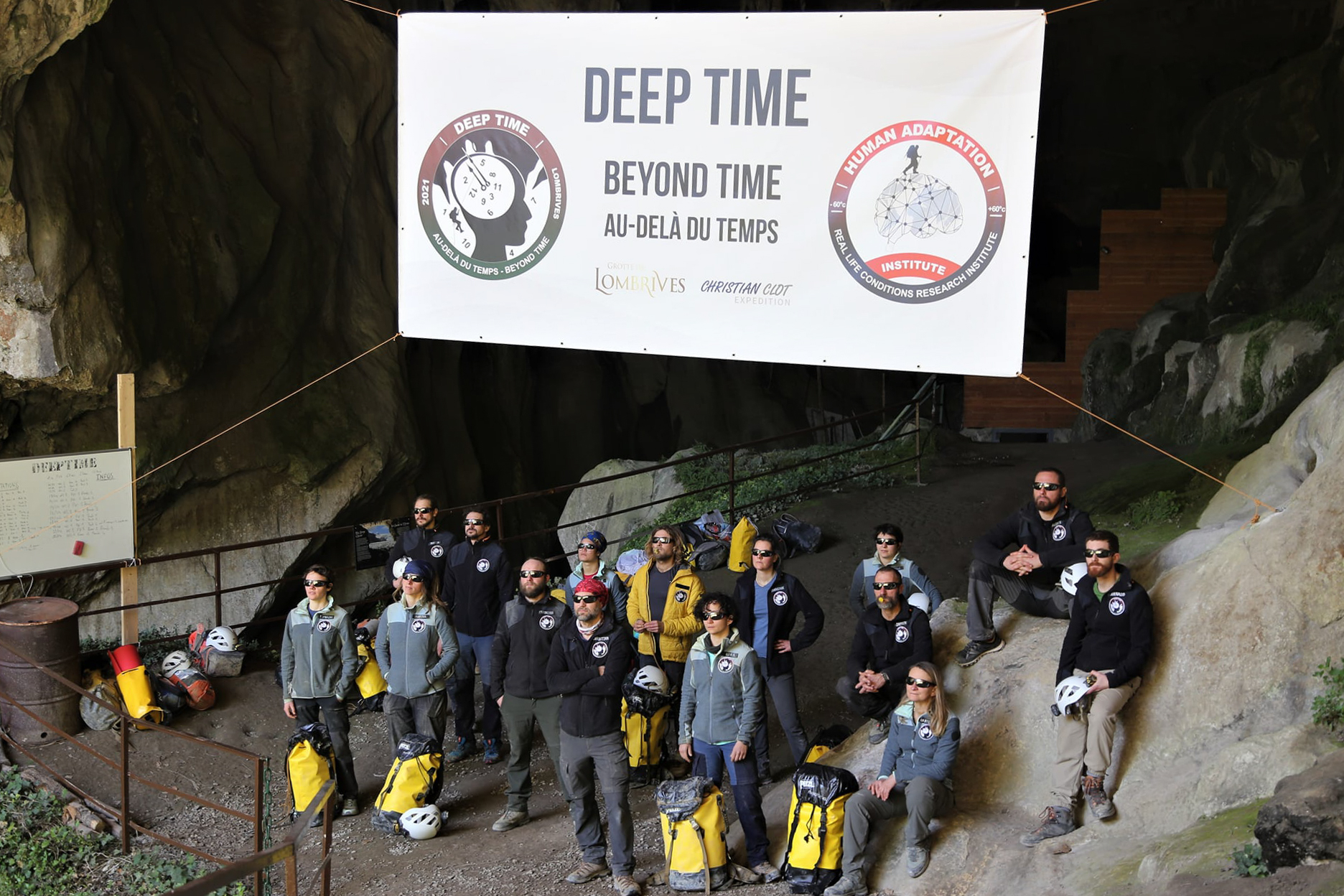 In the heart of the Lombrives cave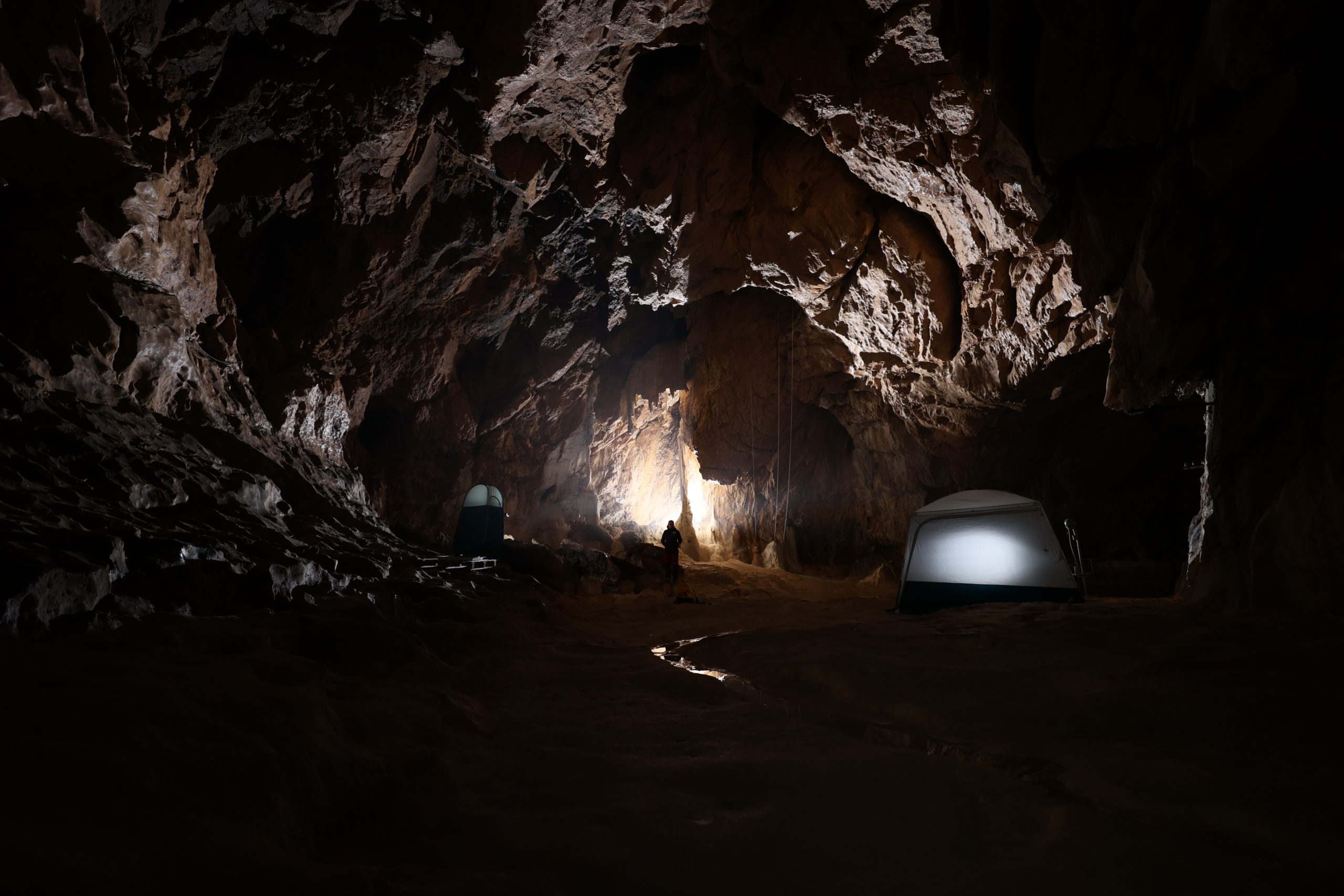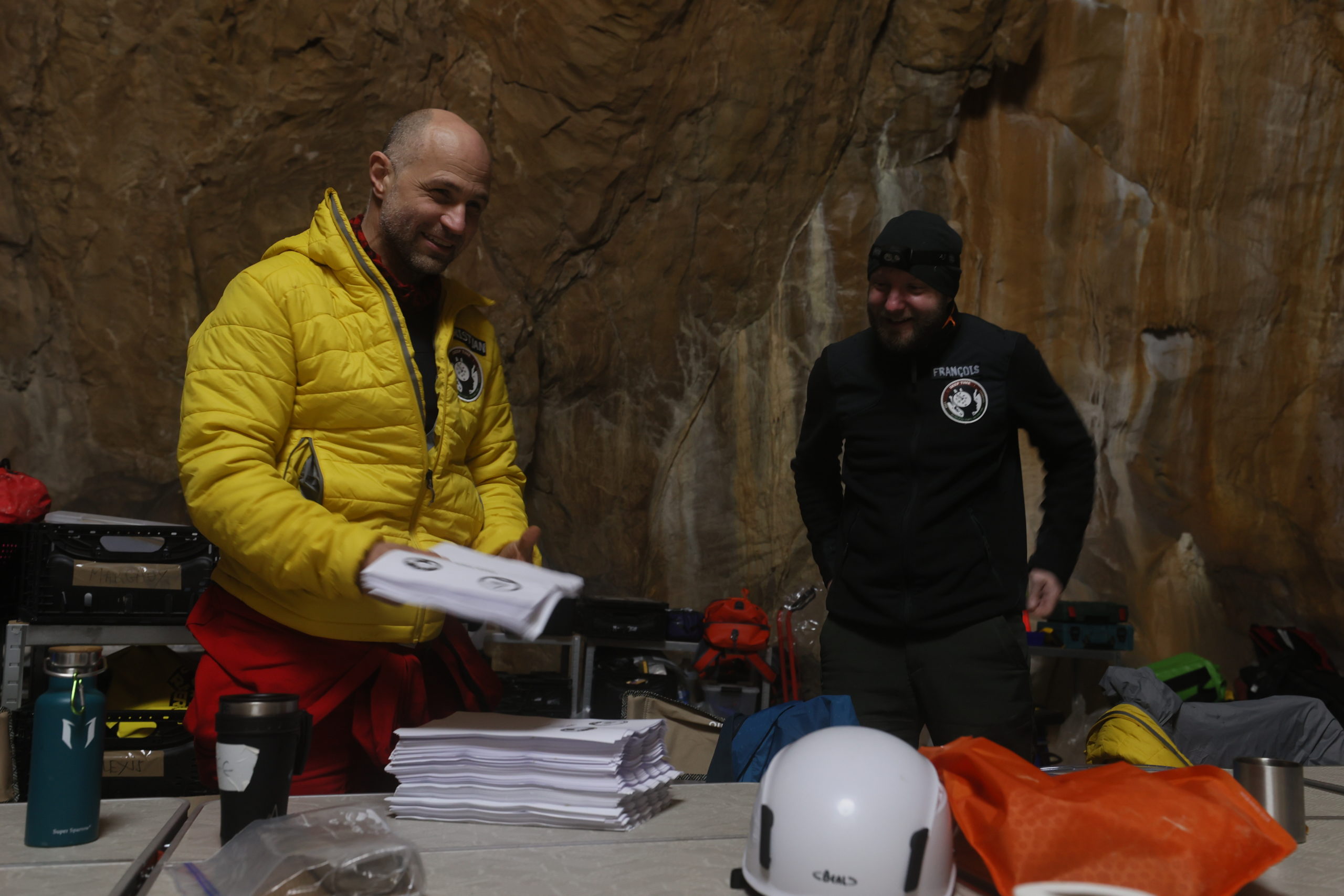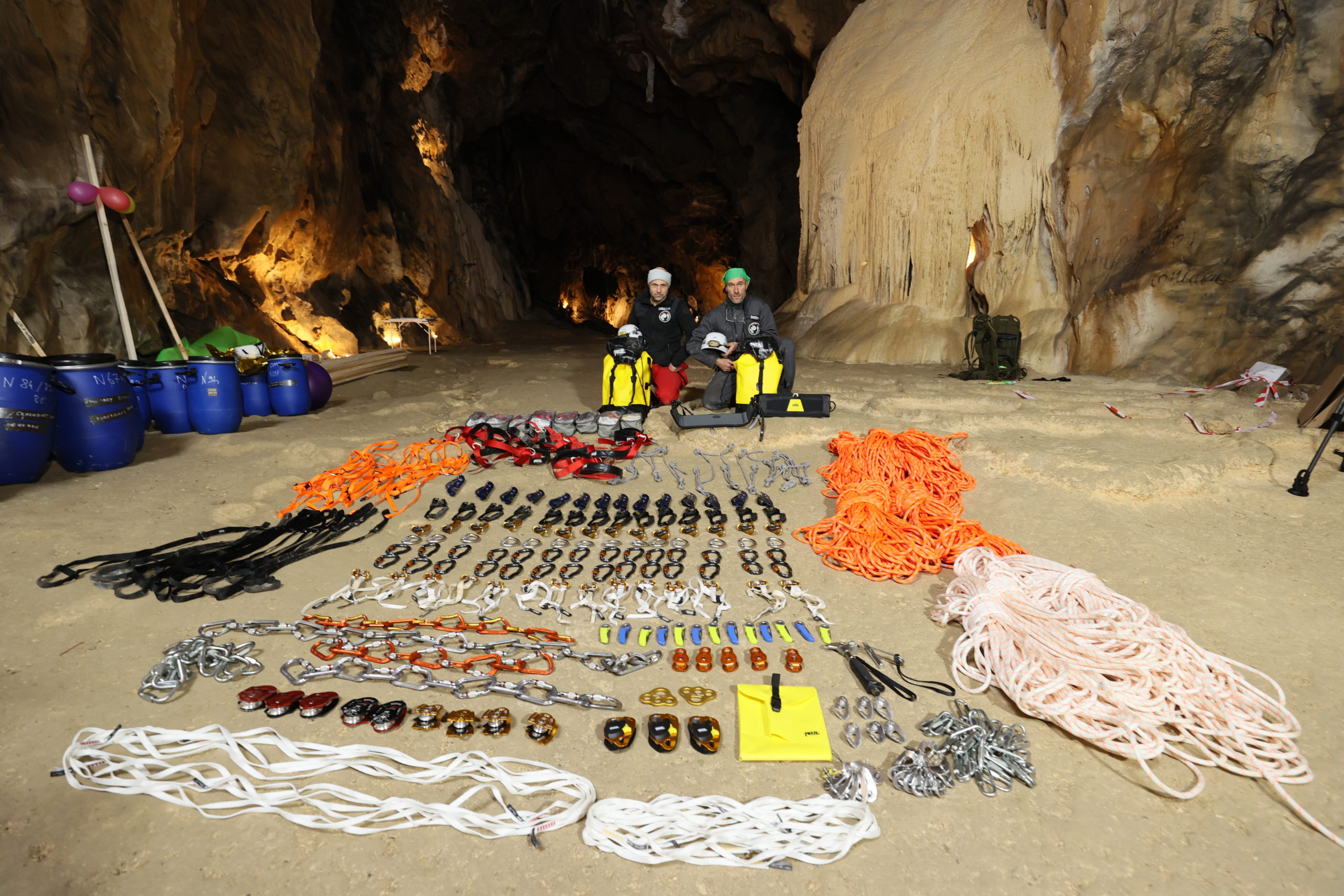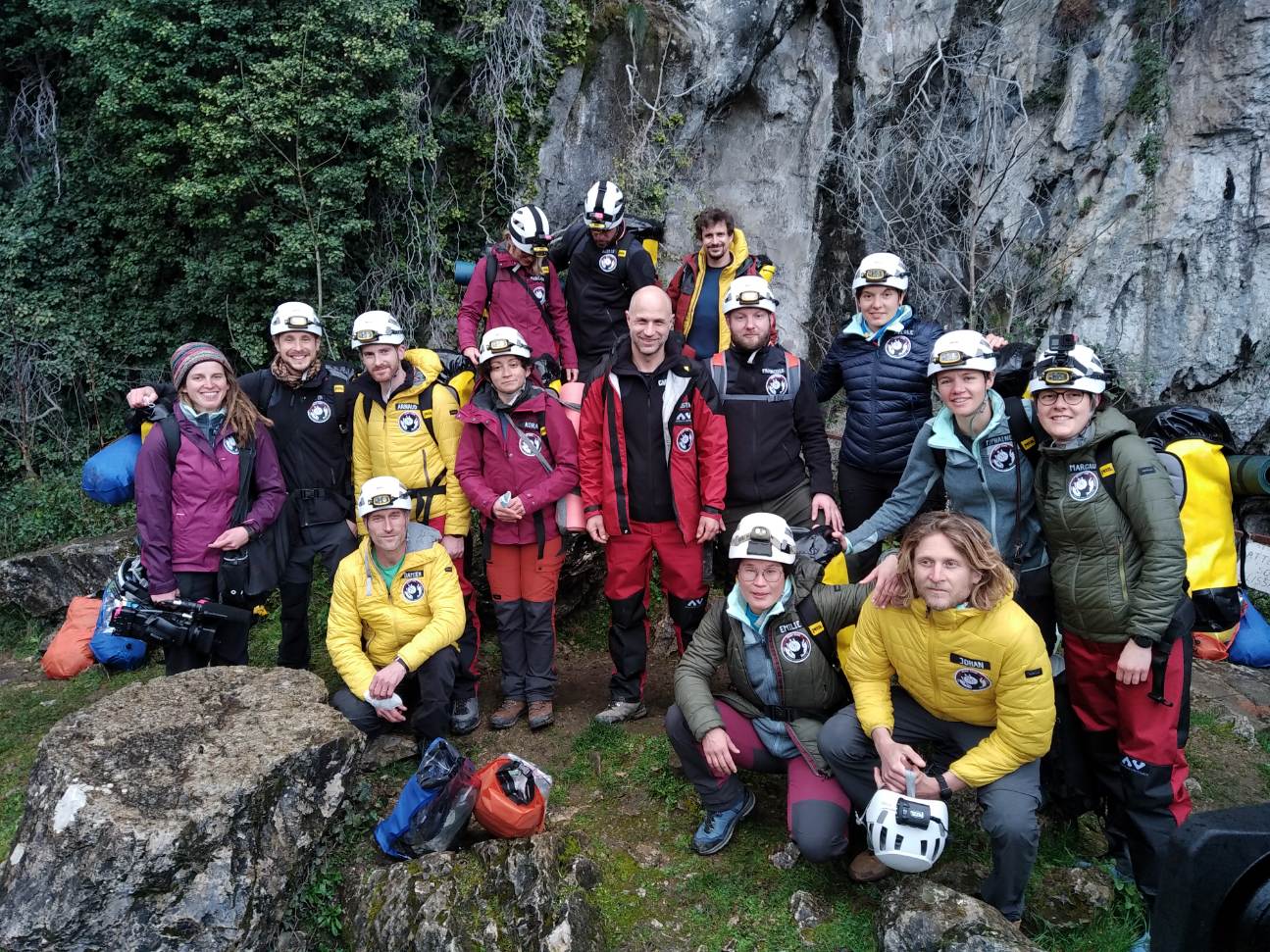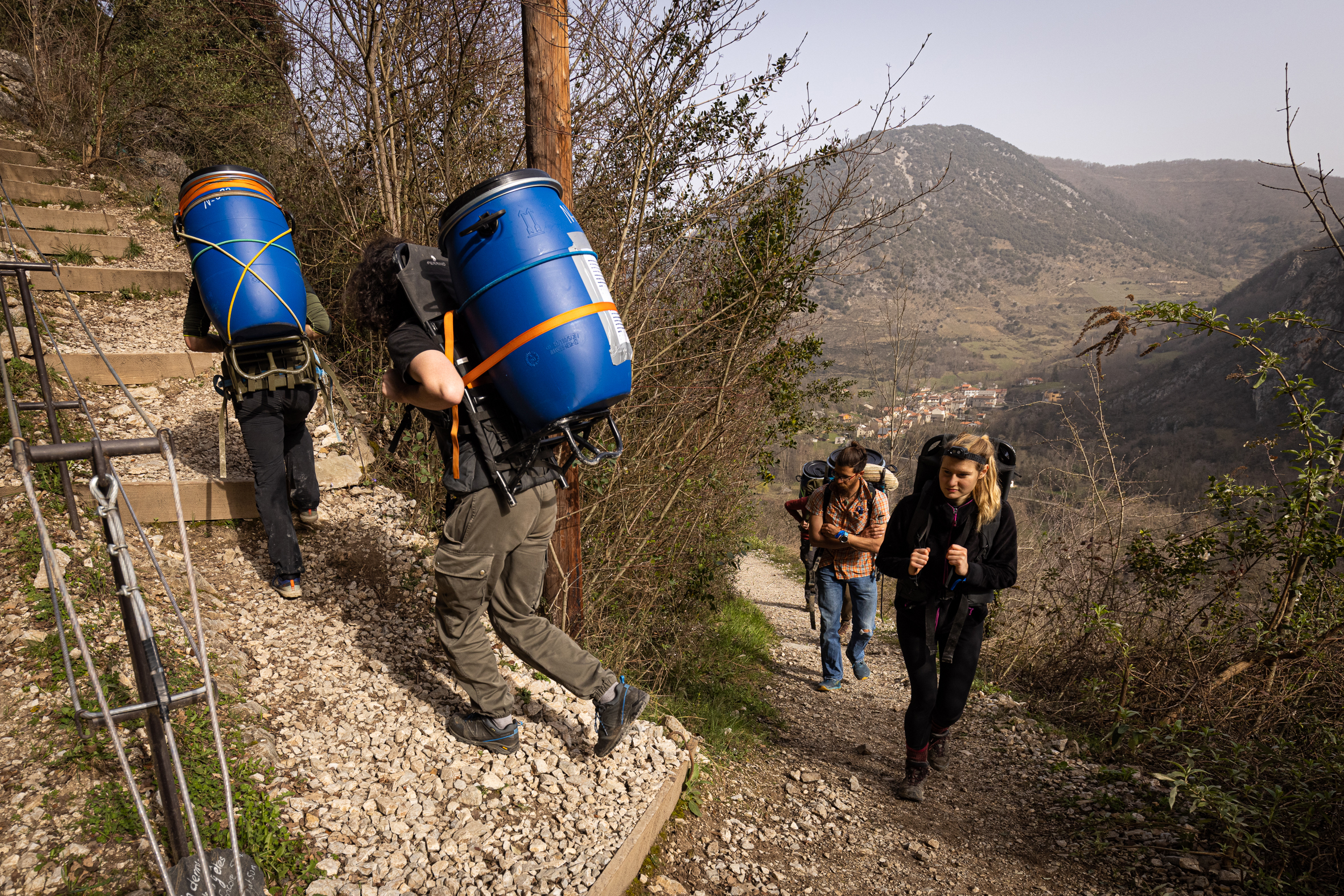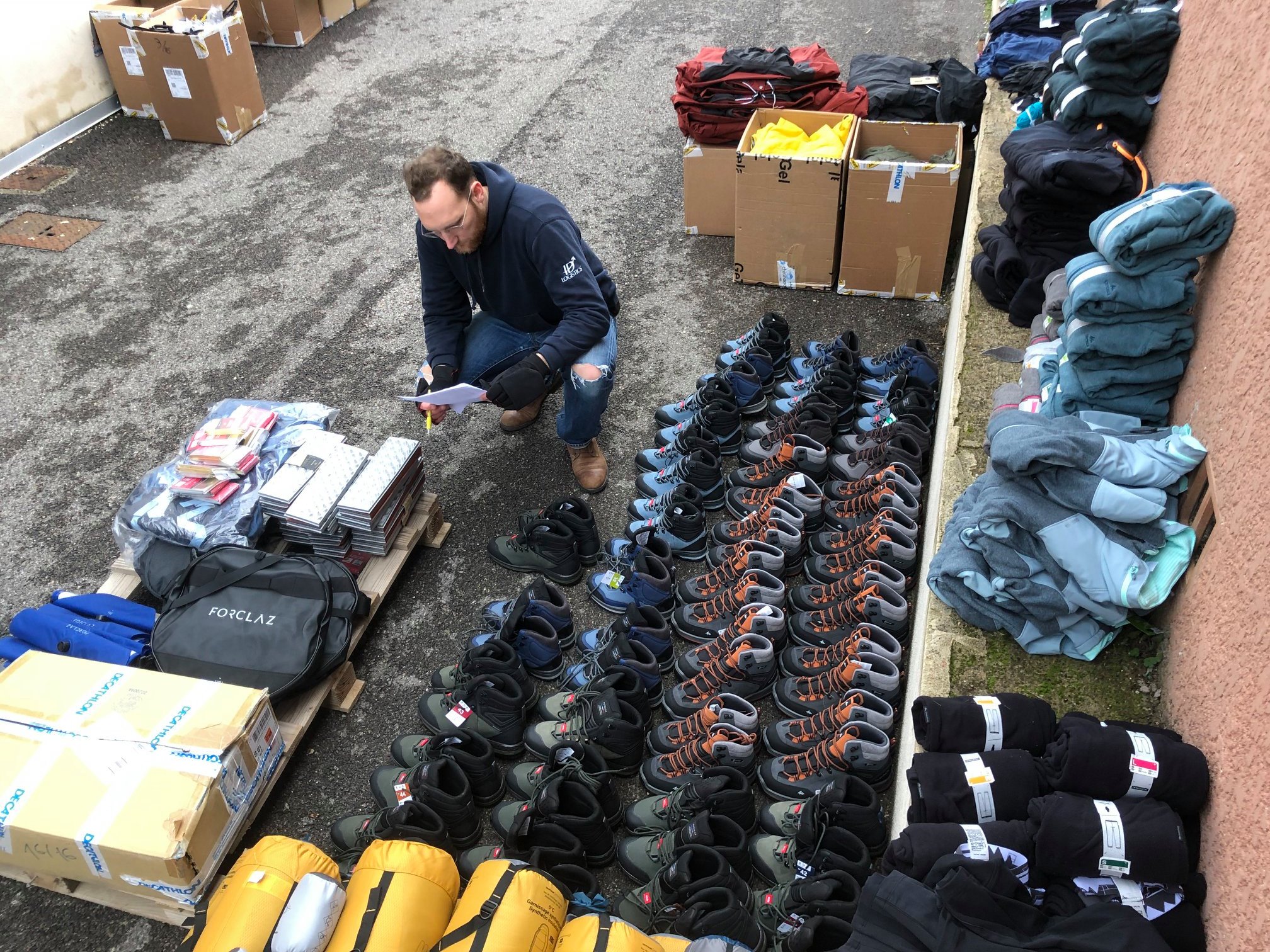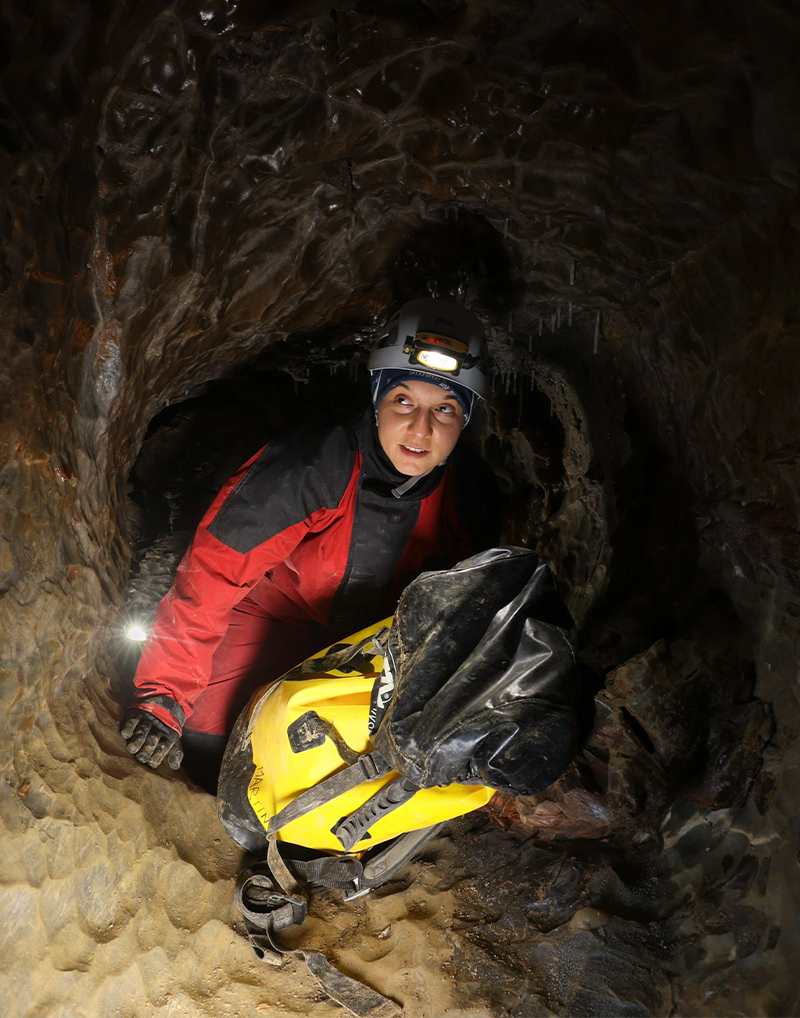 A few ascents from the cave, through podcasts drawn from the testimonies of Christian Clot.
TESTIMONIALS FROM DEEPTIMERS
In immersive discovery, the "Deeptimers", as they are nicknamed, discovered their new habitat which served as their roof for 40 days. They were able to compare their impressions before the mission with the reality on the ground. They share with you their opinions, feelings and thoughts about time and this unique context of anomie.

Testimonials from team members, before the DEEP TIME mission
For me, Deep Time is a unique experience in human, scientific and logistical terms. It is an opportunity to participate in scientific studies, to improve one's knowledge of the human being and to discover, for my part, the underground world. I am honored and proud to participate in this mission, where each person (employees, volunteers, team members, scientists, partners, etc.) are putting their stone to the building, in an extraordinary collaboration.
Deep time is a unique experience to learn more about myself, in a system without time marks and in a group. This will be a real challenge, both in sociological and scientific terms, which I will experience and have to take up, while adding a pinch of exploration and adventure.
Deep Time represents the chance to experience a
unique collective experience, out of the ordinary, out of time, bringing together adventure and science. Confronting oneself while having to integrate into a group and thus help to better understand our adaptability when all the landmarks that make our daily balance are upset ...
Deep Time is a great experience, a way to get to know our brain better. I like this way of being jostled in our quiet and secure daily life to push our own limits and explore our personal capacities, our cognitive functioning and our group interactions.
It is a fascinating work that we undertake with researchers specialized in different disciplines, an exploration inside the human being.
Deep Time represents an incredible scientific, human and interior adventure. It's a chance to live these 40 days without any notion of time (probably the only opportunity in a lifetime to do so), or contact with the outside world, with 14 people from rich and varied life paths. These are scientists, partners and Christian Clot who trust us to advance research (especially on the brain, the second least known place in the universe!) And increase knowledge for Humanity.
Finally, it will be a very intense sensory, emotional, personal, relational, scientific experience, rich in questions.
Deep Time is the realization of these few years of preparation when it was unexpected, it's an incredible opportunity to partly realize my dream mixing everything I would have liked: adventure above all, to adrenaline, surpassing oneself, the scientific side, because I am very curious and a field that interests, to be able to help humanity to move forward, and to make beautiful new encounters. It's such an incredible and unprecedented challenge that I'm proud to participate in and can't wait. It is a good proof that despite the current situation we are capable and we do it, we must not stop and give up. Hope our experience and all of our data will be very useful.
A dear writer wrote that we only really understand the importance of something when we are missing it. DeepTime is the application of this idea to the sun. Even before we get off, I can't wait for the day we meet again.

This expedition is also a human adventure which, thanks to its objective of knowledge, goes beyond simple personal experience. She thus achieves a beautiful movement, in which all aspects of our lives are found: the other, self, our bodies, reflection, adventure, discipline, obstacle and its crossing.
It's a great idea, an exercise in the imagination. I don't expect anything in particular. But I feel that it will be a unique experience. I disconnect from the media, from other team members' information, I prepare at least, no influence.
I imagine darkness, emptiness and our instinct for survival, protecting ourselves from the cold, fetching water, keeping provisions, having light. The basics to stay alive and come out. An unknown environment, gestures to learn. The sympathy that will develop once I myself am ready. A few days without joking too much, then the discovery of other humans, other animals, hidden plants, new sensations, parts of the cave. Laughter, songs, sharing, an atmosphere that will relax. Then a void, is the brain ready for it? I've been around, I have to get out now. Why am I staying? What an idea ! Outside, I have family, friends, improbable encounters, the ocean that hits the coast every day in a different way, the dreams that are lived day by day, the projects that move forward. But here only black. I am here to share a unique experience, we have a lot to learn about ourselves, she is a compassionate beauty, to put her life aside to then share what we get from it!
Deep Time represents an interior adventure in both senses of the terms, physical and psychic, because it is the possibility of going to meet oneself and others, to look at one's internal functioning, the incredible chance to disconnect of the world, its effervescence and its technology and to create a link with all of its senses.
Cradled by exploration stories since I was little, I have always dreamed of participating in a great scientific adventure. My job as a popularizer has allowed me to spend hours telling, from my office, the crazy discoveries of explorers. However, I have never had the opportunity to participate in a scientific expedition myself.
Deep Time is therefore for me a great opportunity to discover behind the scenes, and to go out into the field. It is also the opportunity to live a collective human experience as extraordinary as it is terrifying, in a grandiose environment, all in France!
For me, Deep Time is a unique opportunity to surpass myself and as a team, in an incredibly beautiful yet intimidating environment. It is a unique opportunity to better understand the human being and to propose concrete solutions for our future. Passionate about video, I can't wait to bring back beautiful images to document the underground adventure.
Deep Time is an extraordinary opportunity to combine my research work with my taste for adventure. From a scientific point of view, it is a unique and unprecedented opportunity to study the way in which the human being adapts to the total loss of temporal landmarks, and to see how a group can organize itself to live. under such conditions.
The richness of the fields of research involved and the data that will be acquired during this expedition, make it an ambitious multidisciplinary project which will be able to provide us with unprecedented elements of response. From a human point of view, it is a human adventure into the unknown that I am proud to be able to experience alongside other team members. It is also, finally, the opportunity to be able to get out of this torpor which has set in this last year with the health crisis.
Participating in Deep Time allows me to participate in a unique expedition that is out of the ordinary on human chronobiology, a unique opportunity to take an active part in scientific research on the adaptation and the future of our societies. Getting out of my comfort zone, pushing my limits, I have already had the opportunity to do it on certain occasions, but never in such conditions and with so many strangers.
It's not every day that you can donate your body to science while you are alive!